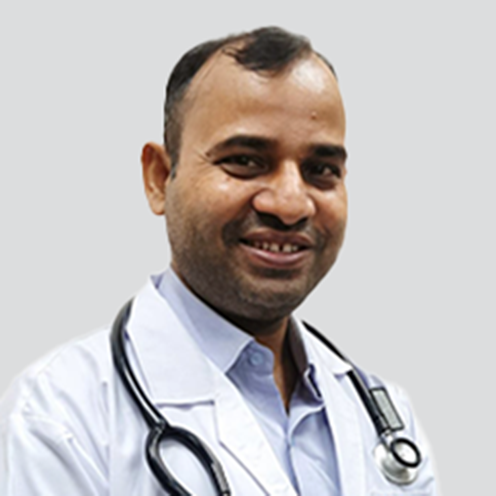 Dr. Amit Kumar Pathak is a renowned name in the field of Radiation Oncology. He has 8 years of experience in the field of Oncology. He has been a bright scholar throughout his career. He is known for his pleasant personality and dedication for work.
Designation: CONSULTANT

Department : RADIATION ONCOLOGY
Work Experience
Senior residency from IMS BHU Varanasi From 02-07-2018 to 01-01-2019 (6 months).
Senior Residency from National Cancer Institute, AIIMS, New Delhi, Jhajjar campus from Jan `2019 till Dec`2019.
Consultant BIMR Hospital, Gwalior from Jan 2020 –July 2021.
Education & Fellowships
M.B.B.S:Maharani Laxmibai Medical College, Jhansi, Bundelkhand University (U.P) 1999 2005.
Diploma course in Psychiatry: Central Institute of Psychiatry from 2006-2008.
Practiced Psychiatry from 2009- 2015.
M.D (RADIOTHERAPY): Institute of Medical Sciences, Banaras Hindu University, Varanasi (U.P). 2015- 2018
Areas of Interest
Breast & Gynecological Cancers
Head & Neck Malignancies
Brain Tumor
Book an appointment
Take a second opinion
Hi, I am online to help you!